Client Testimonials
"What Was It Like Before You Came To See Us?
Before I came to NWC, I was experiencing stomach pain, lack of appetite and weight loss due to gastroparesis (slow stomach). I also had low energy, anxiety and depression.
How Is It Now?
Currently, with the way I'm eating and with the supplemental nutrition I get from Standard Process, I don't experience stomach pain unless I overeat at a meal. My appetite has improved significantly and I have energy throughout the day. I don't feel that "foggy brain" that I used to. My family has commented that I'm like a new person????"
– J.E
---
"What Was It Like Before You Came To See Us?
When I first came to Nutritional Wellness Center, I felt very broken. I was hurting all over and felt 10 years older than I am. My body ached, my brain was fogged and I was confused and sad.
How Is It Now?
Today, I'm a completely new person. My body aches are gone and I'm less foggy and I have a clear path when it comes to nutrition. I've learned so much and while I don't always make every perfect choice, I know for sure that how I feel is in direct correlation to how I eat and the chemicals that surround me."
– C.C
---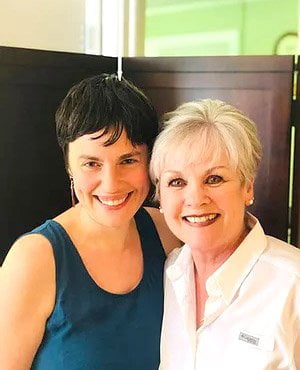 "What Was It Like Before You Came To See Us?
My reason for coming to the Nutritional Wellness Center was primarily for digestive issues. I experienced severe heartburn daily, relying on over-the-counter antacids on a daily basis. I also had several episodes of diverticulitis. I was unhappy with my weight and unable to lose weight. I had chronic insomnia, sleeping 3-4 hours per night and only getting a full night's sleep several times per month.
How Is It Now?
For five months I have not taken a single antacid! The very few episodes of heartburn I had in the beginning were easily remedied by apple cider vinegar in water. I haven't had any heartburn at all in several months, and no symptoms of diverticulitis. My sleep is improving. I have many more 6-7 hour nights and an occasional 8 hours of sleep. Overall I feel much better and have lost 9 lbs. !"
– J.P
---
"What Was It Like Before You Came To See Us?
I was not sleeping well. I had extreme indigestion, depression and fibromyalgia. I also had sweet cravings, diverticulitis, low energy, and was tired a lot during the day. My stomach hurt when I ate. Anxiety and concentration were issues.
How Is It Now?
Everything about my health is so much better, from sleeping regularly to eating well. I'm off depression medication. I have energy now. My stomach is not hurting after I eat. My anxiety is lessened. I'm able to really make good choices around food. Sweet cravings have lessened and I just feel so much better."
– C.C
---
"What Was It Like Before You Came To See Us?
I was tired, and in a bad routine of eating not great foods.
How Is It Now?
I am not as tired and am aware of putting good foods in my mouth!"
– J.S
---
"What Was It Like Before You Came To See Us?
I was sick and tired and had visual migraines and body aches, severe bloating and food sensitivity.
How Is It Now?
Lots of energy. Few aches, if ever, and no visual migraines. Can workout intensely at the gym every day. Can eat more foods without such severe bloating."
---
"What Was It Like Before You Came To See Us?
Before coming to NWC, I was struggling with continual weight gain (over 40 lbs. in 6 years, gaining 10 lbs. training for a half marathon event) and extreme fatigue. One doctor diagnosed hypothyroidism and had me take medication, while another doctor warned me that taking the thyroid medication was not a good idea. While my energy increased on medication and I felt better overall, I wanted to have my life back!
How Is It Now?
My sugar cravings have decreased and I've found ways to feed these cravings, which are quite satisfying and delicious. My energy level is way up and I've lost almost 10 pounds. I'm enjoying finding new ways to enjoy "sweets" and new grain-free recipes. It's nice knowing which foods are right for my body instead of trying to fit my body into one of the latest diet fads."
– L.K
---
"What Was It Like Before You Came To See Us?
I was having trouble with persistent post-nasal drip and cough. I also had frequent heartburn and unpredictable, inconsistent bowels. I had tried seeing my regular doctor, an allergist, an ENT doctor and gastroenterologist. I went through nine months of allergy shots and tried numerous different medications with no relief.
How Is It Now?
My bowel issues are significantly better, as is the heartburn. It has taken longer for the post-nasal drip and cough but that is finally starting to show significant improvement as well. I have lost weight and have more energy as well."
More Client Reviews